I first met Tamara Suttle in 2006, when I was teaching a group class called "Basics of Blogging." Tamara is a therapist and marketing coach and consultant for therapist and coaches. After the class, Tamara became one of my consulting clients, and we worked together to build her very first WordPress site, AllThingsPrivatePractice.com. I coached her on how to use WordPress to publish useful and interesting blog posts, and taught her how to drive traffic to her blog, engage with her audience, and provide huge value for her readers.
I was really impressed with Tamara's drive and motivation — she worked very hard to build her new blog into a thriving online community for therapists and coaches. Over the last few years, she has become a masterful blogger, even though she still refers to herself as a "technophobe", and her site has become an incredible resources for therapist and coaches looking to build their practices and network with other like-minded professionals.
A few years after starting her blog, Tamara signed up for Twitter, and she came back to me for some additional coaching. I talked her through the process of learning how to tweet and using Twitter to connect with other therapists and referral sources for her business. She dove into tweeting with enthusiasm, and started building her community there, as well.
Then a few years later, she learned how to use Pinterest. Let's just say that Pinterest and Tamara were a match made in heaven. She loves sharing interesting things on her pinboards, and people love to see the great images and resources she pins for therapists and coaches.
Tamara's work has paid off. She now has almost 2,000 Twitter followers, and 2,500 followers on Pinterest.
Tamara is one of my Star Clients. She has worked incredibly hard to set up an very successful online marketing machine for her business. She not only gets invited to speak at industry events, but her private practice AND her coaching business are both thriving. Last month, she even launched a new blogging class for therapists, which has also been a huge success!
I'm absolutely thrilled that Tamara took the information I taught her about social media and online marketing, and turned it into a marketing machines for her business. I am unbelievably proud of her, and I am thrilled to be her coach!
If you'd like to learn more about how to set up a successful online marketing system, and see results like Tamara's, consider making an investment in your business by signing up for my VIP Coaching Program. Registration ends Monday, April 8th at midnight, Eastern Standard Time.
Get all the details right here.
"Beth Hayden is the best investment that I have made in my business in the last 30 years."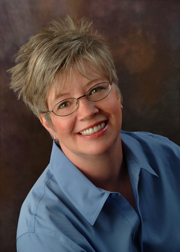 Beth taught me everything I know about social media. She was able to teach me – this tech-challenged professional counselor who had no real interest in all-things-tech – and she has turned me into a really effective social media fiend!
Thanks to Beth, I can not only maintain my own website, blog on a regular basis, tweet and stay active on LinkedIn. And, this web presence has truly caused my business to mushroom in growth! Best of all – this is all REALLY FUN!
Beth Hayden is responsible for all of this! She was able to chunk the information down into tiny, palatable, bite-size pieces that were not-too-scary for this tech-phobic psychotherapist.
I can't say enough good things about the value and products that you receive from Beth! She helped me take my business to the next level; and it can take yours there, too.
–Tamara Suttle, AllThingsPrivatePractice.com